information before departure
IMPORTANT INFORMATION BEFORE DEPARTURE
The festival will be held on the premises of the Hotel Luna again, near LedečnadSázavou. The hotel is surrounded by beautiful nature that will support our festival experience. Some of you are accommodated at the Hotel Kouty, which issituated in the woods and only 8-10 minute walk from the Hotel Luna.
Registration of all the participants will take place in the Hotel Luna.The remainder of the ticket cost needs to be paid in cash, we accept €. Unfortunately, we cannot accept bank notes of nominations higher than 200 €.We do not accept cards. Please make sure that you have enough cash on you – see the recommendation below.
If you are staying at the hotel Luna, once registered, you can collect a key to your room at the reception of this hotel on the first floor. If you are staying at the hotel Kouty, you will get the key to your room directly at Kouty.
To make your stay more pleasurable, we have prepared a couple of recommendations:
WHEN TO ARRIVE?
You can arrive as early as 1p.m. The registrations will open at this time. After registration and checking in you will have time to enjoy the emerging festival atmosphere in the nature surrounding the festival venue. This way you will have plenty of time to sort out all formalities, enjoy a beautiful afternoon and join a dancing meditation with Niraj at 4 p.m. A dinner at 5 p.m. on Wednesday the 4th July will set us off on our festival journey.  When planning your arrival, please make sure that you will not be rushed and you can enjoy the beginning of the programme.
All workshops are delivered in both the Czech and English language.
We recommend that you fill in the hotel form in advanceat your convenience and sendit to registracefaob@nexpo.cz by the end of thismonth. This will help to speeding up registrations on site. As analternative, you can printit and bringit with you. You can find it attached to this e-mail or download it here.
HOW TO GET THERE? You can get to Hotel Luna via D1 motorway, the drive from Prague takes about an hour, from Brno it takes a bit over an hour. Address: Hotel Luna, Kouty 77. Do allow sufficient time for the journey.  There is roadwork in some parts of D1 and the traffic can be heavy.If you look for or offer car sharing, join the Facebook group to find out whom you can share the journey with.  You can also use the application https://www.blablacar.de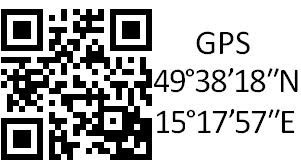 There is also an option for everybody travelling from Prague to use the festival coach.  The departure from the Vaclav Havel airport will be at 11:00 a.m., from the Prague Main Railway staton will be at 11:30 a.m.  Next departure will be at 2.30 p.m. from the airport and at 3 p.m. from the railway station. Price of the ticket is 500 CZK / 20€ one way. The capacity is limited so make sure you book your place before June 25 via the form sent out earlier or by contacting the transport manager Bára Vosýnková  +420 607 539 769 případně nexposystem@gmail.com. Don't forget to state your preferred time of departure. Come on time, the bus will not wait.
The meeting point atthe Vaclav Havel Airport is at the information desk at the Terminal 1, opposite the Costa Coffee.
At Prague Main Railway Station the meeting point is in front of the Burger King.
If you are using the public transport, we strongly advise you to check yourconnectionnot only for your arrival at the festival but also for your departure on Sunday (we would like to remind you that the festival will finish with lunch at 14.30 a.m.). To search for your public transport connections, please visit www.idos.cz
HOW WILL I GET BACK TO PRAGUE AIRPORT OR MAIN RAILWAY STATION AFTER THE FESTIVAL?
During the festival many people find somebody to share the journey with. For the others we will arrange a coach which will be leaving after lunch on Sunday and will stop again at the Prague Main Station and Vaclav Havel Airport.
I WOULD LIKE TO ARRIVE ONE DAY EARLY AND STAY ONE DAY LONGER
It is not surprising as we have chosen a beautiful venueJ. We have booked you a room from Wednesday 4th July until Sunday 8th July.  If you would like to arrive earlier or stay longer, please approach the hotel directly at hotelluna@hotelluna.cz. They will be happy to assist you. 
WHAT TO BRING?
Sufficient amount of cash–unfortunately it is not possible to pay with credit card and there is no ATM available to withdraw cash in the hotel. The nearest ATM is in LedečnadSázavou (for ČS, ČSOB, KB banks) which is approximately 7km from the hotel, or in SvětlánadSázavou (GE, ČSOB, KB banks), 14 km away from theHotel Luna. For more information follow this link ATM or contact your bank.
At the festival venue there will be a couple of stalls with various spiritual and festival related goods and refreshment. You can also pamper yourself with a variety of massages. Besides the amount required to settle the outstanding payment for the festival (6700 CZK or 270€), we recommend to bring another 2500 – 3500 CZK. If you are travelling from abroad, we advise you to exchange the currency in the Czech Republic.
Reflective bands – these are required by law if walking on road in dark
Yoga mat– most of the rooms are equipped with basic carpets, the outdoor marquee has wooden floor. Therefore, for your comfort, bring your own yoga mat.
Comfortable clothes
Towel – there are towels in the rooms, but en extra towel will be handy for the wellness or when swimming in the pond.
Medication – if you are taking any, please don't forget them at home!
Swimsuit – there is a pond and for those staying in the Hotel Luna there is a wellness and indoor pool. In the Hotel Kouty there is a sauna.
Torch-Flashlight
Paper tissues
Water bottle
Sunscreen
Umbrella, rain coat
Bandana to cover your eyes during meditation
Mobile Phone Charger
Small notepad and pencilin case you would like to make some notes
The hotel rooms and the chalets are fully equipped with sheets and blankets, so there is no need to bring any with you.
Please leave your pets at home.
Only adults of 18+ years can attend the festival.
PAYMENT CONFIRMATION
If you require a payment confirmation, invoice or receipt, we assume that you have already sent us all the invoicing information.  
Contact for the Hotel LUNA reception, landline +420 569738 800
Bára Vosýnková, the trasport manager for coach journeys from Prague +420 607 539 769
Honza transport coordination   +420 777 010 944  HELP LINE
We look forward to seeing you soon!
On behalf of the festival team, with love,
Irena and Petr